The main goal of the advertising agency YADRO is to realize your advertising project in the most convenient and fast way. We are trusted, recommended to business partners.
In the arsenal of our company such tools as Shopping and Entertainment Centers in the largest cities of Ukraine, International Airports of Ukraine, Kiev and Kharkiv Metro, Digital, Analytics, Web Development.

The advantages of working with our team
a team of specialists will draw up a placement program that meets the goals of your advertising campaign;
experienced designers will create a professional design taking into account all the technical requirements of models;
specialists in printing will prepare a model and produce it in the best quality, we can deliver models to anywhere in Ukraine;
a team of professional installers in the shortest time will make the branding of the advertising placement;
after branding you will receive a professional photo report.

Our approach
Creative with strategy. On the one hand, we use analytics and optimization, and on the other, we use resourcefulness, creative, risk taking and a partnership approach. Satisfied customer is the main KPI of our advertising campaigns.
We focus on the uniqueness of your product. Let's study in detail the UTP of your product/service and we make an effective advertising campaign. Principles of our work: a non-standard approach in the development of ideas, a scrupulous analysis in the formation of the layout map and accuracy in the installation.
We believe that advertising should be stronger than conventional arguments. Thoughtful strategy, involvement in the process, openness to new ideas allow us to carry out the most effective advertising campaigns and make people talk about you and your product.
The full-cycle advertising agency YADRO operates all advertising tools to promote products and services, effectively opening all brand territories. Depending on your goals, the agency's specialists will choose the best options for advertising the promotion of your brand's services / product, optimize the budget, and take over the organization of a "from and to" campaign.
Get our prices by contacting the agency managers by phone or via the form on the site. Tell us about your company's mission, purpose, experience and individual strengths, and we will calculate the cost of advertising and prepare a pre-marketing strategy aimed at your target audience.
We work with brands
in which we believe

Our team
Ruslan Krapivin
CEO, founder
ro.yadro@co
Elina Lapan
Senior Project Manager
e.lapan@yadro.co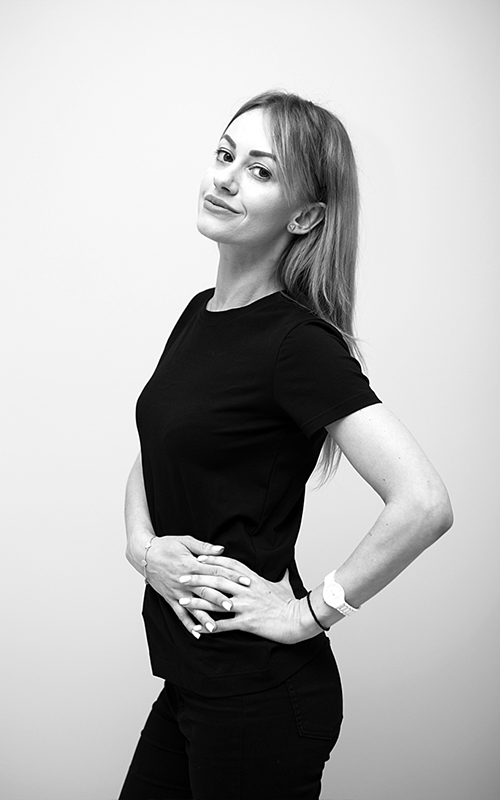 Elena Kobrinyuk
Senior Project Manager
e.kobryniuk@yadro.co
Sergey Sychyov
Senior Project Manager
s.sychyov@yadro.co
Natalia Ivakhnenko
Project Manager
n.ivakhnenko@yadro.co
Alexandra Kucheryavaya
Project Manager, POS specialist
a.kucheryavaya@yadro.co
Margarita Melnik
Project Manager
m.melnik@yadro.co
Tatiana Gonchar
Accountant
t.gonchar@yadro.co
Juliya Kovtunovich
Senior Lawyer
j.kovtunovich@yadro.co
Natalya Demidenko
Accountant / Jurist
n.demidenko@yadro.co
Reviews about us
Protoria"
Read more
With this letter we confirm that the company "Core Interactive" has established itself as an organization operating at a high professional level.
We could be convinced of the serious approach of the company to the undertaken obligations. The team "Interactive Core" promptly takes measures and effective decisions when
Lagutin Catherine
PR manager
SOVA"
Read more
I hereby affirm that the Core Interactive Company has established itself as an organization that operates at a high professional level.
We were convinced of this when working on shooting at the SOVA store. The company is client-oriented, professional and always looking for effective solutions, even in complex issues.